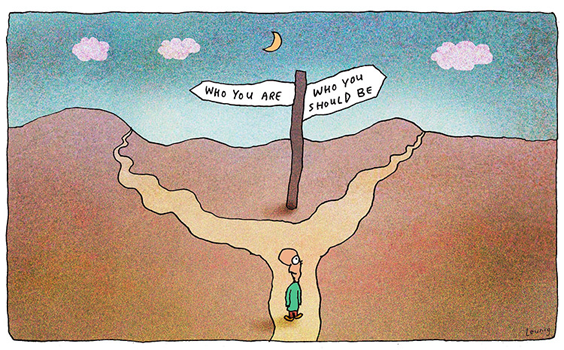 Image Courtesy of Michael Leunig

The FAHS launches the Succession Planning Guide and Workbook for Historical Societies and Community Heritage Groups. This invaluable resource helps to identify and nurture the best people to achieve society goals over the next two, five or ten years. It helps safeguard the critical work of members and volunteers so that it continues well beyond their involvement with the society.

The Succession Planning Guide offers solutions to succession challenges with success stories from around the country. Ever wondered where you are going ? Who you are as an organisation and where you want to be ? The step by step process helps you evaluate your situation, whether you are facing the challenge of diminishing membership, considering who will be the next President or how you can find that special person to photograph the collection.

The Guide and Workbook are available for free on the FAHS website http://www.history.org.au/SuccessionPlanning.html

The workbook can be accessed as a full document or in sections. Download the Guide and Workbook and put your plans into action for attracting and developing potential successors for your organisation.

The Guide has been written by Dr Bernadette Flynn. In association with the launch of the Guide, Bernadette Flynn is offering assistance in Succession Planning through the FAHS History Clinic. Whether you are just beginning to think about future needs or need help with updating your succession plan, contact the outreach officer to book in for a session fahsbflynn@gmail.com
FAHS Report - Making Collections Accessible, now online
The FAHS has developed a report on digital collections and access - Making Collection Accessible. Whether you are using paper based records or have a partner agreement with Trove, get help with making your collections more accessible and planning for digital futures.

The report discusses the stages involved in developing a collection – from paper based catalogues to fully discoverable digital records and offers advice on appropriate software.

Image: Sorting and cataloguing, Australian volunteer Louise Barber with Chack Tuoch from the National Library of Cambodia. 2005. Photo- Kevin Evans (10722189116).

Unlock the potential of your collection through increased digital presence, outreach and collaboration.

See the full report: http://www.history.org.au/Documents/MakingCollectionsAccessible.pdf
Sophie Shilling (on right) has been commissioned by the FAHS to research and write an online guide about the preservation of data that is born digital. This encompasses: first, the archiving of a society's own records; and second, the collection and preservation of a wider range of material relating to your community history and heritage.

Sophie would like to find out what information you need to assist with digital preservation and has created a 2min quick survey. Please complete the Born Digital Survey here
Australia Day Honours 2018
The FAHS would like to congratulate the following recipients of the Australia Day 2018 Honours

Officer AO in the General Division of the Order of Australia, Member AM in the General Division of the Order of Australia and Medal OAM of the Order of Australia in the General Division and Honorary Medal (OAM) in the General Division.*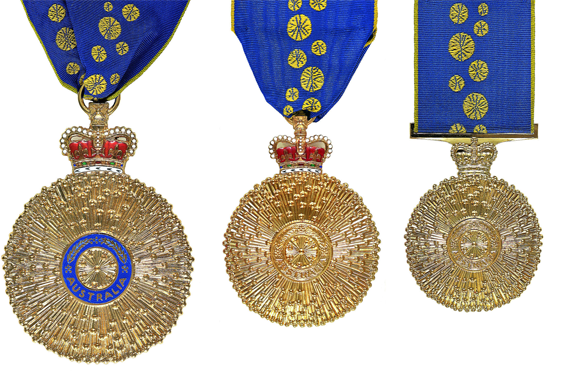 OFFICER (AO) IN THE GENERAL DIVISION OF THE ORDER OF AUSTRALIA

Professor Janet Susan McCALMAN
North Melbourne Vic 3051
For eminent service to education, particularly in the field of social history, as a leading academic, researcher and author, as a contributor to multi-disciplinary curriculum development, and through the promotion of history to the wider community.

Professor Marilyn Lee LAKE
Armadale Vic 3143
For distinguished service to higher education, particularly to the social sciences, as an academic, researcher and author, and through contributions to historical organisations.

MEMBER (AM) IN THE GENERAL DIVISION

The late Mr Hugh McDonald ANDERSON
Late of North Melbourne Vic 3051
For significant service to Australian folklore as an historian and author, and to the community of Victoria through historical societies.

Mrs Colleen Mary GODSELL
Mosman NSW 2088
For significant service to youth through Scouting, and through roles with educational, historical preservation, Indigenous tourism and social welfare groups.

Mr Jon Meredith HICKMAN
Canterbury Vic 3126
For significant service to the community, particularly to education, heritage preservation, infrastructure and financial planning, and to public administration.

Emeritus Professor Noeline June KYLE
Lake Cathie NSW 2445
For significant service to history, and to higher education, as a researcher, author and educator, and through advisory roles for arts funding programs.

Mr Roger John UNDERWOOD
Palmyra WA 6157
For significant service to the community of Western Australia through forestry and bushfire management, and as an historian and writer.

MEDAL (OAM) IN THE GENERAL DIVISION

Mrs Hatice Hurmuz BASARIN
Hampton Vic 3188
For service to the preservation of Australian and Turkish military history.

Mr Lloyd William BLAKE
Mount Hawthorn WA 6016
For service to the preservation of maritime history.

Associate Professor Robert John BREEN
Ramsgate Beach NSW 2217
For service to the Indigenous community, and to military history.

Mr Neville James BROWNING
Huntingdale WA 6110
For service to the preservation of military history.

Mr Pedr Llewellyn DAVIS
Mosman NSW 2088
For service to journalism, and to the automotive industry.
[service includes: historian]

Mrs Margaret May DAWSON
Busselton WA 6280
For service to the community of Busselton.
[service includes: Busselton Oral History Group, Busselton Historical Society]

The late Dr Michelle Sue DEWAR
Late of Nightcliff NT 0810
For service to the community of the Northern Territory.
[service includes: NT Heritage Advisory Council, NT Library, Museum and Art Gallery of NT, historical publications]

Mr Walter John FERRELL
Mount Claremont WA 6010
For service to community history in Western Australia.

Mr Graham Edward GOULDING
Westbury Vic 3825
For service to community history and heritage preservation.

Dr Bruce HORSFIELD
Kirribilli NSW 2061
For service to the preservation of military history, and to sport parachuting.

Dr Peter Gerald MANSFIELD
Highton Vic 3216
For service to community history and heritage preservation.

Mr Wilfred Joseph NORRIS
Eugowra NSW 2806
For service to heritage preservation.

Mr John Charles TAYLOR
Myrtleford Vic 3737
For service to the community of Myrtleford
[service includes: Myrtleford and District Historical Society (President since 2005)]

Mrs Roslyn Gwenyth TOWNSEND
Armidale NSW 2350
For service to the community of Armidale
[service includes: Armidale Family History Group, Armidale and District Historical Society]

Mr Joseph Noel TUNNY
Toowong Qld 4066
For service to military aviation history.

HONORARY MEDAL (OAM) IN THE GENERAL DIVISION

Ms Jeanne VILLANI
Bowral NSW 2576
For service to the preservation of heritage gardens.


*The details of 23 individuals with service relating to history or historic heritage have been extracted from the list of Australia Day 2018 honourees announced by the Governor-General. Text enclosed by square brackets has been added by the FAHS to some of the entries where the history or historic heritage connection is not obvious in the original brief summaries. Any such additional text is based on the Biographical Notes published at the same time as the basic list.
Recognition of LGBTIQA* People in Australian History, RAHS
RAHS makes resolution to support organisations with a focus on LGBTIQA history in New South Wales or Australia.

Image from Absolutely Mardi Gras: Costume and Design of the Sydney Gay & Lesbian Mardi Gras by Robert Swieca, Judith O'Callaghan and Glynis Jones, p.8, 1997 (RAHS book collection)
The RAHS Council recently acknowledged the historical significance of the results of the Same Sex Marriage Postal Survey, announced on 15 November 2017, in which 61.6% of Australians supported a change in the Marriage Act 1961 to allow two people of the same sex to marry. On 7 December the House of Representatives passed the same-sex marriage bill – constituting a milestone event in accepting LGBTIQA people as both part of our diverse community and history.

Bearing in mind the RAHS' main objective of encouraging the study of Australian history in all its aspects, the RAHS Council made the following resolution at its November meeting: That the RAHS: encourage and welcome applications for affiliation with the Royal Australian Historical Society from associations whose objectives have some focus on aspects of LGBTIQA history in New South Wales or Australia, and supports affiliated societies who decide to explore and include the histories of LGBTIQA people within their local area or area of special interest.

Councillors engaged in a lively and far-reaching discussion, including the importance of history in sustaining communities and groups, the role of historical societies in bringing people together around shared interests, the need to be inclusive and representative of all people in studying Australian and local history, the histories of marriage as a civil and religious institution, and the historical significance of so many people participating in a voluntary vote about accepting a group within the broader community.

It was noted that LGBTIQA history has been studied in Australia over the past 20-30 years, but that this has yet to extend to being an integral party of local histories. Mover of the motion, RAHS Councillor Dr Bruce Baskerville, said he looked forward to the day when local histories included a chapter on local gay history, and a time when that would only be remarkable if such a chapter was absent.

The RAHS has always made space for a diverse range of historical interests. The RAHS has long been supportive of studying Australian history in all its many forms, and looks forward to welcoming more LGBTIQA history groups into our 'broad church'.

(*LGBTIQA means Lesbian, Gay, Bisexual, Transgender, Intersex, Queer (or those questioning their gender identity or sexual orientation), and Asexual or Allies).

Source: RAHS News (This story was first published in the RAHS eNewsletter on 5 December 2017.)

Featured Historical Society - Hunter Rainbow History Group
The Hunter Rainbow History Group was formed in 2016 by John Witte and Kerry Bashford to record and collect the stories and experiences of LGBTIQ people in Newcastle and the Hunter. John had relocated from Sydney where he had helped create the Pride History Group and is a life member there.

The group works in collaboration with The University of Newcastle to preserve and illuminate the hidden histories of this vital and resilient community.
The Hunter Rainbow History Group developed from a similar LGBTIQ oral history project Rainbow Voices Hunter funded in part by the Newcastle Museum a couple of years earlier.

More recently the group have entered into a partnership with the University of Newcastle who are able to offer professional support and equipment in digitising images and sound through the Living Histories project. A dedicated digital assets/collection/media management system Recollect offers an approach to community engagement which has enabled the Hunter Rainbow History Group to build up a community collection of oral histories, interview logs, photographs and newspaper articles. Importantly, copyright remains with the owners. The university has also hosted an exhibition on LGBTIQ histories: You Are Here.

One of interviews held in the Hunter Rainbow History Group collection is of Kevin Coleman describing camp life in the early 1950s and the Yellow Socks Club Scandal. The Yellow Socks Club Scandal was a witchhunt of the city's homosexuals men which resulted in gaol sentences, three years hard labour, bonds for some and others fleeing the city. The material describes the court cases and is linked to editorials of the time.

Although Australia has a national LGBTIQ archive, namely the Australian gay and lesbian archives in Melbourne, the Hunter Rainbow History Group recognises the importance of local history remaining local and available in the public domain. To that end John is interested in creating a commemoration in Newcastle recognising the local LGBTIQ community and linking with regional networks of LGBTIQ collections such as those in Lismore and Wagga Wagga.



Image l to r: Dana Forrester, growing up as a transwoman; Bernie's Bar, Gay haunt in Hamilton in the mid 1970s; Hunter gay and lesbian history publication Out in the Valley.

Other future projects to add to the collection of stories and documented experiences include: the digitisation of the significant documentation of the vibrant Newcastle drag scene in the 50s and 60s and the recording of the experiences of Hunter people working in, and affected by the HIV/AIDS crisis from the early 80s.

Similar to other historical groups, one of the challenges of the Hunter Rainbow History Group has been building momentum and maintaining interest. A challenge is to translate the interest generated by other local history and LGBTIQ networks in the Hunter such as Lost Gay Newcastle into new volunteers to help with interviewing, logging, archiving, cataloguing, researching and organising. John notes that many women have left the History Group and that there is a need for a comprehensive lesbian history to build on the significant achievements of the local gay and lesbian history book, published in 1999, Out in the Valley, edited by Jim Wafer, Erica Southgate and Lyndall Coan.

New voices from the community are welcome to contribute stories or photos by signing up as a member of the University Library's Living Histories @ UON.

The Hunter Rainbow History Group can be found at http://livinghistories.newcastle.edu.au/nodes/view/59991



Sources: The Hunter Rainbow History Group, Living Histories @ UON and interview with Co-Founder John Witte
History Victoria Support Group: Seminar on Succession Planning
Succession Planning
Embracing the future
History Victoria Support Group
When: 28 April 2018.
Time: 9am – 3pm
Hosted by: Lilydale & District Historical Society Inc
Location: Lilydale Primary School
63 Castella Street, Lilydale (corner of Castella & Jones Streets)
Speakers
Christine Worthington, RHSV Collections Manager – 'Digitisation and Historical Societies'

Lisa Clausen, joint winner of the Judges' Special Prize in the Victorian Community History Awards 2017 for Garden Diaries will provide an intimate insight into one of Australia's foremost private gardens, Cruden Farm

Key note speaker: Dr Bernadette Flynn, Federation of Australian Historical Societies Outreach Officer.
Bernadette introduces the newly published FAHS Succession Planning Guide and the 7 steps that can help you survive and thrive into the future

Jane Nigro, (Stonnington History Committee); Alleyne Hockley (Income streams for societies) and Russ Haines (Classic flubs)

Rosemary Cameron, EO RHSV will highlight how societies can run successful, interesting and rewarding walks.

Further information from RHSV e: office@historyvictoria.org.au, t: 03 9326 9288
Bathurst Macquarie Heritage Medal 2018
Nominations Open for $25,000 Bathurst Macquarie Heritage Medal 2018

Your organisation has the opportunity to nominate for this highly regarded heritage award.

Funded by Bathurst Regional Council, the award was instigated in 2015 as a legacy event of the city's Bicentenary and includes a cash amount of $25,000, the Bathurst Macquarie Heritage Medal and certificate.
The Bathurst Macquarie Heritage Medal is a prestigious annually awarded prize acknowledging the significant contribution of an individual to the protection, promotion and enhancement of Australia's heritage; where heritage refers to natural, built, social or cultural heritage.

The nomination and selection process and the award ceremony for the Bathurst Macquarie Heritage Medal focus national attention on the important role heritage plays in shaping our cultural identity in a national and international context.

It is through contributions such as those acknowledged by this Award that we continue to uncover the complexities of our past, share our heritage through new mediums, and revitalise our national sense-of-self.

The award will be presented in Bathurst at the Bathurst Macquarie Heritage Medal Dinner on Saturday May 5 with special guest, the 2017 Bathurst Macquarie Heritage Medal winner, Dr Scott Robertson.

Nominations close 5pm Friday 23 February, 2018.

To review the selection criteria and complete the nomination form go to Bathurst Macquarie Heritage Medal website https://www.bmhmedal.com.au/
War Museum Reinterpreted, Miles Historical Village, Queensland
The reinterpretation of the war museum project at the Miles Historical Village, valued at more than $100,000, is well under way, with volunteers and staff dedicating hours to preserve local history.

Image: Staff and volunteers among the dummy objects of the war museum in Miles. Felix Boyd Photography

The Project What War Meant to Miles: Heroes, Hardships and Heartfelt Stories is funded by QGC and Queensland's Anzac Centenary Commemorative Program - Lasting Legacies.

Read More
Source: https://www.chinchillanews.com.au/news/war-museum-reinterpreted/3299076/
CD Production of World War One Music, Bendigo Historical Society
Bendigo Historical Society has produced a World War One Music CD - Songs of the Anzacs.

The production was an agreement between legendary musician Peter Ellis (Emu Creek Bush Band) and the Bendigo Historical Society.

The Society received a City of Greater Bendigo Anzac grant and agreed to pay $6,000 for the double CD.
The sound recording was made in the Elmore Hall by a Bendigo TAFE technician and concerts were performed at Goornong and in the Capital Theatre Bendigo. The Capital Theatre Performance attracted over 400 people.

Peter Ellis unfortunately died suddenly soon after the Bendigo concert - a tragic loss for Bendigo.

Copies of the CD are still available. For further information please contact BHS Collection Manager Kay MacGregor: k.mac@hotmail.com
Paragon Theatre Reopens in Queenstown, Tasmania
Films will once again be shown at Queenstown's historic Paragon Theatre following a refurbishment by its new owners.

Cinema classics such as Alfred Hitchcock's Psycho and James Dean's Rebel Without a Cause will be shown six nights a week from next year.

Audiences will also be able to order dinner and desert on certain nights of the week......

The venture was welcomed by West Coast Tourism Association chair Anthony Brown, who said it would provide another attraction for the region.

'The West Coast has so many assets that are just sitting there underutilised and it's a great thing that it (The Paragon Theatre) has been brought back to life,' he said.

Mr Brown said the small population of Queenstown would make it difficult for a stand alone cinema to be successful.

But he said that challenge could be overcome by the diversified approach of The Paragon Theatre's new owners, who are also renting the venue out as a function space and holding the occasional concert.

'It has huge potential,' Mr Brown said.

The Paragon Theatre session times can be found at www.theparagon.com.au

Source: http://www.theadvocate.com.au/story/5143526/historic-queenstown-theatre-returns-to-cinematic-roots/
Atkin Monument Restored, Sandgate, Queensland
A memorial to Robert Travers Atkin one of Queensland's early social justice campaigners and parlimentarians has been recently restored. The restoration work at Sandgate church grounds has been completed by MMS Memorial and other contractors to secure, straighten and clean the monument
www.facebook.com/roberttraversatkin

Money is now needed to pay for this work. Contact Project Manager, Pam Verney, Sandgate & District Historical Society pam.verney@bigpond.com to see how gifts contributing to the restoration can be made.

Image: Michelle Smith
Seminar, Burke and Wills Expedition, RHSQ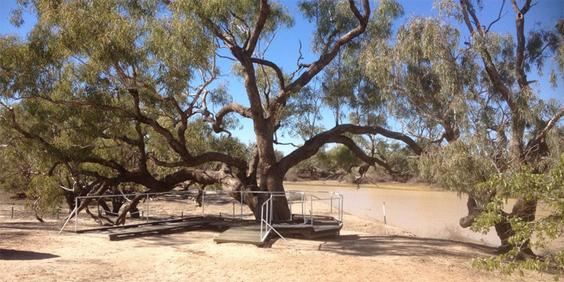 Dean Prangley is the Wednesday speaker for the RHSQ seminar in February. Dean is the immediate past president of the RHSQ and an amateur historian with an interest in Queensland history. He is a member of the RHSQ Dig Tree Committee responsible for overseeing the upgrading and preservation of the famous Camp 65 of the ill fated Burke and Wills expedition. The topic is: 'The Burke and Wills Expedition'. Dean will discuss the founding of the expedition, the logistical problems, the human failings, triumphs and bad decisions which eventually led to the deaths of Burke and Wills at Cooper Creek.

Date: Wed, February 14, 2018
Time: 12:30 PM – 1:30 PM
Location: Commissariat Store, Royal Historical Society of Queensland
Cost: Free

Registration: https://www.eventbrite.com/e/the-burke-and-wills-expedition-tickets-42481458185
Seminar, 150th Anniversary of the End of Transportation, WA


150th Anniversary of the End of Transportation
Pamela Statham Drew – WA Convicts: their lives and influence on the Colony

The arrival in Western Australia of the Hougoumont, with its cargo of convicts and Pensioner Guards, marked the end of transportation worldwide.
The 9 January 2018 will mark the 150th Anniversary of this event and so the WA Genealogical Society (Inc.) and the Royal WA Historical Society (Inc.) will be holding a series of Joint Presentations and Displays of Artefacts and Photographs of the men who came to the Swan River Colony, both in chains and in Uniform, during the convict era.

In this presentation Dr Pamela Statham Drew will talk about the lives of the nearly 10,000 convicts who came to the Swan River Colony over the 17 years of Transportation.

Date: Sunday 11 February 2018
Time: 10.30am Morning tea after presentation.
Cost: Gold Coin donation, WAGS members and visitors welcome
Venue: Stirling House 49 Broadway Nedlands

RSVP: Tel: 08 9386 3841 email: admin@histwest.org.au
Shoalhaven Family History Society - Family History Seminar
Shoalhaven Family History Society hosts a Family History Seminar.
Speakers at the seminar:

Dr Katherine Reynolds will be speaking about her new work-in-progress on Convict Women

Ralph Sanderson from the National Library of Australia will present his paper on DNA research.

Christine Yeats will be presenting on Trove's Simple Search and how to get the best results for your family history

Date: Saturday 24 February 2018
Time: 10am-3pm
Cost: $25.00
Venue: CWA Rooms, 39, Berry Street, Nowra

Contact Marienne Faull on 02 4447 3794, email: sfhsseminar@gmail.com
Whole Histories Conference, Galong, NSW
Whole Histories Conference
Keeping the Stories Alive

Friday 2 to Sunday 4 March 2018
St Clement's Retreat and Conference Centre, Galong
The speakers will talk about history in all its facets and its presentation to modern audiences through museums, seminars, technology and publications and the interaction between historians and family historians. This is all about ensuring the longevity of our history based organisations through the shared experiences of a group of museum and archives professionals as well as those 'working at the coal face'.

This conference will have three keynote speakers: Dr Ann Herraman from the Mt Lofty Districts Historical Society will present innovative ideas to invigorate historical groups and communities, Prof Mark McKenna from the University of Sydney will speak about his research for his award winning publication Looking for Blackfella's Point while Dr Mathew Trinca, Director of the National Museum of Australia will present the final paper Object, Places, People: Reconnecting History and Heritage in Communities. They lead an impressive group of speakers who will inspire us to ensure the survival of our history in its many forms.

For societies it is an opportunity to examine your own circumstances and what strategies you can put in place for keeping your stories alive. You are welcome to book a spot in our Sunday morning forum and having a voice in the overall discussion.

See the website www.yasshistory.org.au full details of the weekend and to download further brochures and registration forms.
Facebook https://www.facebook.com/yassdistricthistoricalsociety for regular updates on the event and Instagram https://www.instagram.com/yassdistricthistoricalsociety/.
Inaugural Conference, Historical Houses Association of Australia
05 & 06 April 2018, Conservatorium of Music, Sydney

This HHA inaugural national conference will have the needs of owners at its core. It expects the key issues that will emerge will be the need for technical and legal advice, tax concessions for owners, advice on commercial activities including tourism opportunities, collegiate support, and dissemination of information.

The conference will hear from owners and others throughout Australia who will tell their own stories of successes, frustrations and failures. It will also hear from state and local governments and experts in the field about what support currently exists.
There will be plenty of opportunity for discussion.

https://www.historichousesconference.com/
The FAHS e-Bulletin, No. 173,
3rd Feb 2018