Media release - What price heritage? - Cooma to Randwick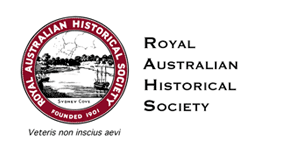 What Price Heritage? Cooma to Randwick
Sydney, 8 November 2011: The Royal Australian Historical Society (RAHS) and the Federation of Australian Historical Societies (FAHS) urge all levels of government to consider the importance of heritage issues in support of a vibrant cultural tourism sector.

In the past week, media coverage has highlighted the impact of the National Trust's lack of funding on the maintenance of Cooma Cottage, home of the explorer Hamilton Hume.

David Carment, President of the RAHS said "This is a very sad state of affairs. At a time of the acknowledged value of heritage issues to cultural tourism, it is surprising to see so many heritage matters being challenged and ignored." Cooma Cottage is exactly the type of heritage attraction that draws the cultural tourist."

Speaking in defence of the heritage-listed Cooma Cottage in the Yass area and the Randwick Racecourse Tea House, Don Garden, President of the FAHS said "These examples of threatened abandonment of properties of obvious local historical value are the tip of the iceberg. Many instances indicate a real dissonance between what is stated to be important to our national economy and cultural identity and the lack of processes and practical funding arrangements to follow through."

Professor Garden has been in contact with the National Trust to offer support. "I'm sure it's a disappointment to both the New South Wales Minister for Heritage, Robyn Parker, and Minister for Tourism and Arts, George Souris,' he said. "Both have worked hard on developing policies which value the efforts of communities to identify and conserve heritage icons and records."

Emeritus Professor Carment recently spoke with Minster Parker at the RAHS Annual Conference. "In the Minister's address to RAHS members, most of whom belong to a local historical society, she praised the efforts of these volunteer community groups who engage in "the cutting edge" historical research. Our members are the keepers of our Australian stories at a grassroots level."

Statement

The RAHS and FAHS affirm their support of the federal and state policies which identify cultural tourism as a valuable component of the national economy and of inherent value to the Australian community.

They urge government at all levels to focus their efforts on fulfilling the promise of the National Cultural Policy and the developing National Heritage Strategy, as well as on giving greater consideration to assisting community and non-government groups to conserve, record and celebrate local heritage features.

For further Information and to organise interviews, please contact Maria Walsh, CEO, RAHS, 0422827913, executive@rahs.org.au

Ends

Notes to Editors:

• In 2010, half of all international tourists to Australia visited a cultural or heritage destination.

• In 2009 NSW received 7.8 million international and domestic cultural and heritage visitors.

• Cultural and heritage visitors to NSW spent $10.3 billion during their trip in Australia

• 'Outback NSW' (23.8%) had the highest proportion of domestic overnight visitors who engaged in a cultural and heritage activity.

About the Royal Australian Historical Society

The Royal Australian Historical Society is a voluntary organization founded in Sydney in 1901 to encourage Australians to understand more about their history. It is based at History House, 133 Macquarie Street, Sydney.

The Society represents a membership network throughout New South Wales, comprising individuals and local historical societies, libraries and corporate partners - of over 37,000.

As a not-for-profit organisation, its activities and facilities are largely funded by contributions from its members and benefactors.

As a cultural organisation, the Society works for the benefit of its members and the broader community to:

• Promote interest in Australian history
• Advance the study of Australian history
• Broaden opportunities for participation in historical research.